Restoration of the two-storied colonial building at 491-501 Merchant Street in Kyauktada Township
The project is to restore a historic building at 491-501 Merchant Street which is over 100 years old, and has a mix of commercial and residential uses.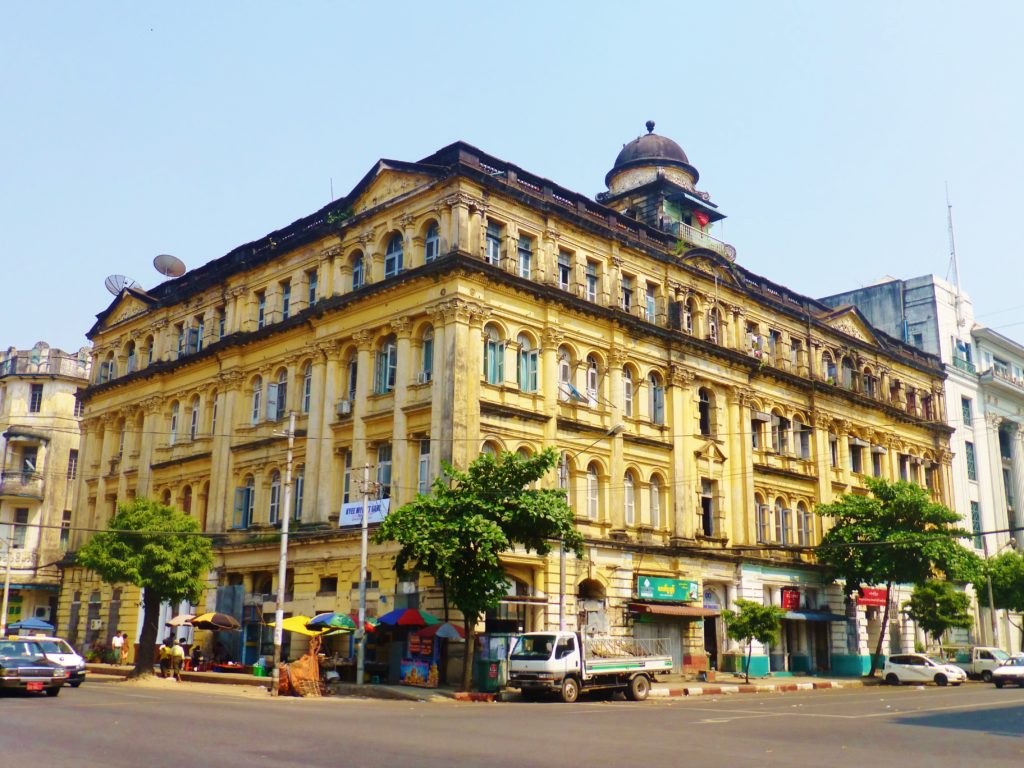 Along with the conclusion of restoration of 491-501 Merchant Road and launching the Living Restoration exhibition, Yangon Heritage Trust (YHT) installed a commemorative Blue Plaque at the building as the first building in Yangon to be conserved according to international best practice. Chief Minister of Yangon Region Phyo Min Thein, the Chairman of Yangon Heritage Trust Thant Myint-U, the Director of Turquoise Mountain Myanmar Harry Wardill and one of the tenants cut the ribbon and unveiled the plaque.
The two-storied colonial building which is home to around 80 people and a mix of commercial and residential uses in Kyauktada Township will be accessible by public from 3pm-7pm daily except Mondays, until July 31. A series of public talks, screenings and demonstrations will be held weekly in the exhibition space during the exhibition period.
The project aims to raise awareness and appreciation of the value of Yangon's heritage among local people, authorities and the government, and to link with and help inform wider population of urban planning initiatives. It seeks to retain the community in and around the building and to enable a mutually sustainable future.
The building embodies so many of the qualities and challenges of properties in the downtown. It is a prominently placed elegant colonial building with grand internal spaces and vibrant street life surrounding it, but was in very poor condition and in need of repair.